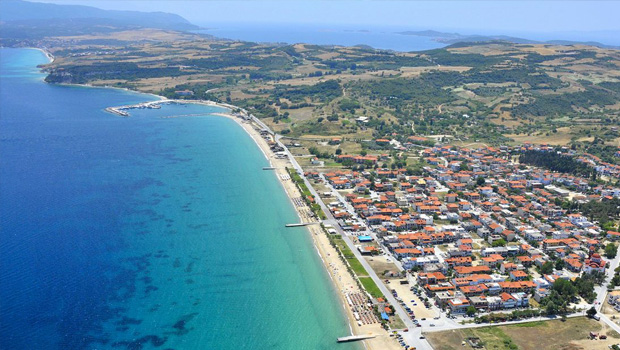 11 Αυγ

Ierissos, Chalkidiki

Ierissos is a well structured coastal town and one of the most beautiful locations of Chalkidiki. Ierissos extends at the third peninsula of Chalkidiki, and is the oldest and bigest town of the Municipality of Stagira – Acanthus with 4.000 residents.

Ierissos is also the transition point to Mount Athos. Mount Athos is located in a short distance with the possibility of a daily tour by boat.
Panorama Studios is:
– 4 km from Ierissos.
– 100 km from Thessaloniki

Ierissos known in ancient times as Akanthos has rich historical heritage. The ruins of the ancient city wall are very imressive, admirable and survive until today.

Although Ierissos is famous for its wine production, its inhabitants are mainly engaged in fishing, tourism, shipbuilding, commerce and project construction or reconstruction in Mount Athos. Over the last years Ierissos has developed a significant business activity with Mount Athos. Also the tourism has grown rapidly in the region.

The lovely atmosphere, the clean golden beaches, the blue – green color of the sea and the way of life and entertainment, makes Ierissos an ideal place for vacation and relaxation as is not missing anything from the area.